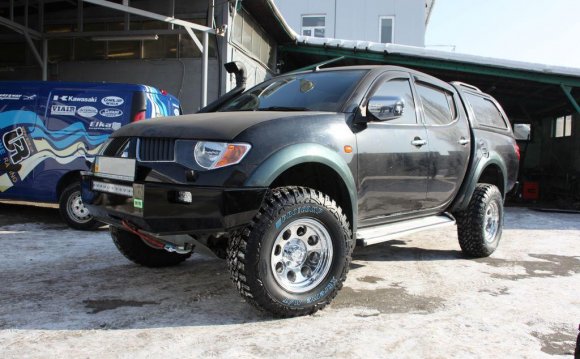 Home On Wheels With Car Inside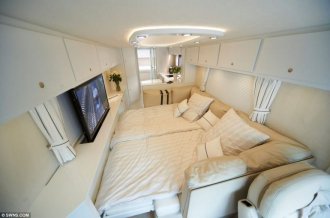 Volkner Mobil Performance Bus start from one million dollars and, with all options, reach $1,800,000. It's not a Ferrari that costs at least $200,000.
Clients can fully install motor home interns of their taste. The house on wheels is staffed with high-quality leather seats, wood and stones. The kitchen and the bathroom are ceramic.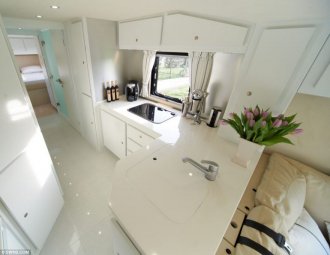 The road is also equipped with a large refrigerator with a freezer, a dishwasher, a microwave furnace, a stereo system Entertainment Surround System and a wide-equipment television that can be hidden in the shell if not used.
The kit also includes 800-litre freshwater reservoir, 600-litre wastewater tank and 300-litre toilet capacity.
Car collection takes 12 months. The firm accepts orders from rich clients from all over the world.
This is Stephanie Folkner, representative of Volkner Mobil: "Our philosophy is to create a luxury at home on wheelson which to leave even around the Earth" .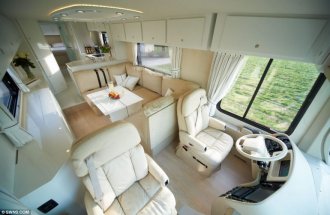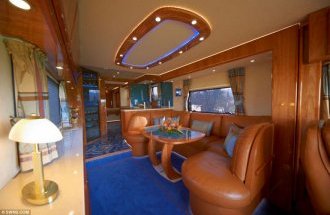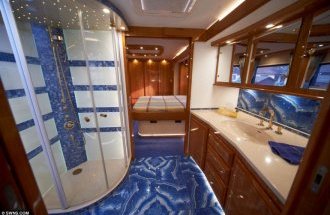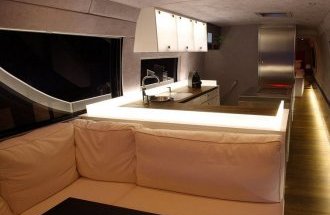 Share this Post