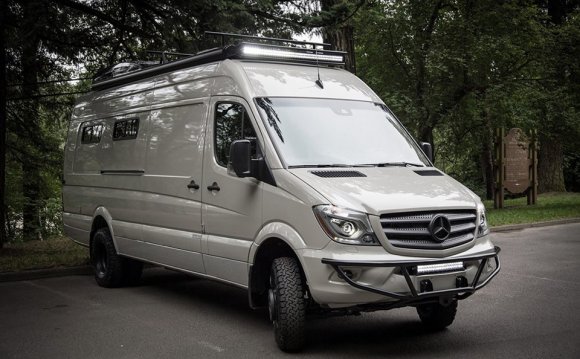 Place On The Wheels Of Mercedes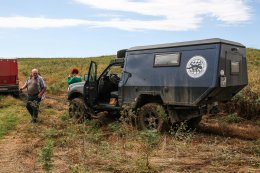 Meet Carl and his camper at the TLC-80 base of '97. Lives Carl in Germany, works as a real estate consultant, and travels to vehicles around the world for the past 20 years. Over the years, Karl had travelled to the Sahara Desert, travelled to Libya, Algeria, Morocco, Romania and many other countries that we had just withdrawn. This summer, Carl and his lady of heart went to Georgia, where we met him.
I'll write about our joint adventures with Carl later, and this post will be dedicated to the travellers we've been able to meet in Georgia and to the transport on which these travelers move around the world.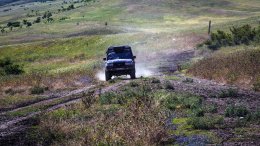 I'll start by order. We met at the walls of Wardzia. They were a couple of retirees from Switzerland, who were always riding around the world. They're teaching Russian, and they're planning to get to Baikal. They travel in a camper based. Specialistwhich is well known Westfalia She turned into a very comfortable house on wheels. There's everything in the minibus for comfortable living inside at any time of the year - a stove, a fridge, a shower and a toilet, and of course a big bed. The only minus, this car is mono-driver, and many locations that, for example, are available to us are inaccessible to them.
Meeting number two took place in Svanetia. And a couple of retirees from Switzerland again. In this case, the truth is to look inside the house on wheels, and it was not possible to communicate constructively with the owner. How big and beautiful he's got, so he's got a puff that's got to do with everything.
Also, in Swanetia, the guys from Austria met. I'm traveling on a long version of Volkswagen T4. The three travelers are him, her, and their dog. And if you trust my English knowledge, for this couple, their volkswagen is a real house, because they haven't been in Austria for almost a year. Iran is the next point on their route. And almost all this time they live in the car.
More car trips, as I realized, they love mountains, rock climbing, and tracking. All the boxes under the bedroom are packed with alpine-- carabine, casket, rope. ♪ ♪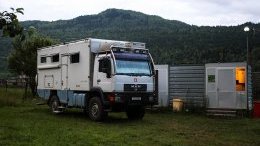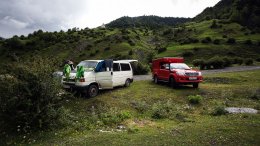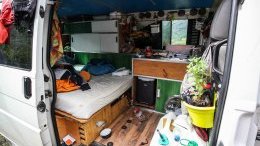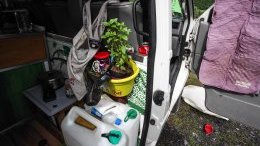 Share this Post