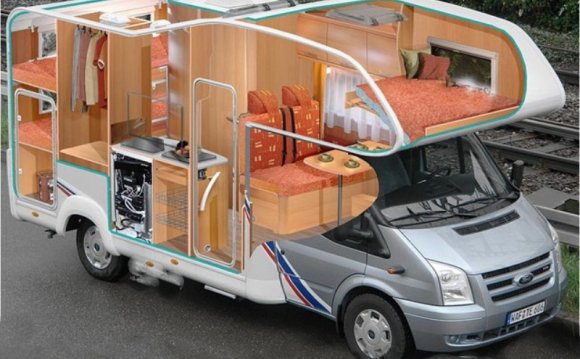 Building Home On Wheels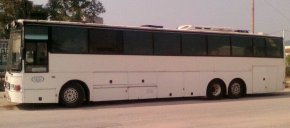 Hey, everybody! I'd like to share the impressions and experience that I've received in two months of bus possession. Maybe it'll be inextricably for those who plan to buy a transmission bus. So I'll start with the first problems I've encountered.
1. It's huge. It's hard to find a parking lot. It's hard to keep an eye on him. It's hard to wash. Hard to turn around. We need a lot of time for the bus. It's one thing when he's served in the ATS, and another case, when it's all on your shoulders. For example, to wash 12 rear stops of signals and turns, I've been away all day. Those scumbags didn't come off, the stairs were needed.
2. Dear parts, flowers, and a lot of eating. That's understandable. 340 turbo-boats and complex bus systems require appropriate services and consumables. In order to get him from Rostova-na-Donu to Novorossia, 11,000 roubles of fuel went out.
3. He's considered a public place. If you're sitting in a car, how often do strangers come to you without asking? They look at the bus without asking. Standing by the open door in the parking lot, entering the salon, looking, asking, "what's going on here?" People think it's okay to bury his ass and stand smoking. They think it's okay to look in the windows and the doors. DPS officers are automatically approaching the door, not the driver ' s window. Although they need two understandable and search protocol to get inside.
4. The salon work will be 10 times more than you planned. A bunch of cheek gums (up to 30 square metres), garbage, dust. Furniture is hard to lift, it's not an apartment. And all the furniture must be fixed to the floor. Calculate your powers and means. It's 10 times harder than you think.
5. Temperature regime. It's hot in summer like a sauna, and winter will be freezing like a fridge. The bus is standing in the parking lot next to my house, but I can't work in it in the afternoon because it's +50. You can really move the horses.
Well, for the last time, I'll tell you the real goals. Eighty per cent of the projects have been downloaded in automobile building forums. I'm on my way. Without changing the structure of the body, the seats were removed. Of some seats, I made a chair on the kitchen and a couch in the living room, and all the furniture is made out of handcuffs myself. So far, zero, only manual work and time. And also, choose the right donor for your purpose. I've been sitting on the ad sites for six months picking a bus, overfloating hundreds of options. In order to keep it safe with the warm-shoe insulation, the buses of northern execution were immediately searched. They're all warm and double-declared. That's why the salon-smart-smart-smart-storm phase fell off itself. In addition, the frame body with stainless steel panes, typical for Swedish, is a guarantee that welds will not need welding (such as most Icarus, pasiks, lasers, etc.)
I wish everyone had dreams. on wheels Come on, come on! It's especially pleasant when this house comes with its hands. Creative process.
Share this Post