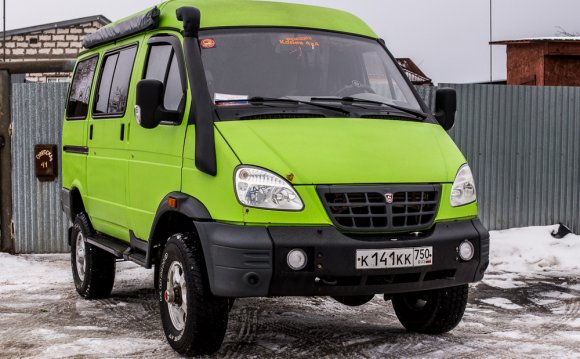 Gas Sabol Home On Wheels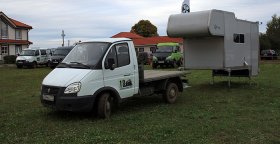 The main advantage of the Triffid universal housing module developed under GAS-2310 Sobol-Biznes and GAS 23107, Sobol 4X4, is that, according to the documents, this shipment is carried. No additional permits and travel permits are required on such a home.
Road traffic regulations do not prohibit the carriage of goods in body with lifted vessels if it is securely fixed. It is also permitted to transport and not to indicate in any further way a load which is not more than 1 met at the rear of the vehicle. This author at home on wheels Yuri Litovka used to set up a housing module for GAS light commercial trucks.
The idea was right. It's been a year without Yuri on his home across the country, and GIBDD staff only stop him from curiosity.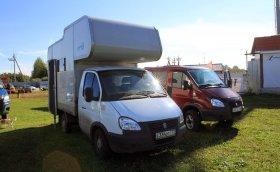 The project was initially based on two basic principles:
The module should be installed on light trucks of the GAS Groups.
The automobile shall be removed/replaced rapidly by one person and shall not require any additional devices.
Both tasks have been successfully accomplished.
The module shall be fixed at four points on the corners of the body with plates and bolts on the standard profile based on the cargo platform. To disconnect the module, 12 bolts (three in each corner) need to be turned off.
There are two rear three-separate Alko, one-ton cargo, each, and two removable 500-kilogram cables are installed in the front. The module's getting a little up, and the car's moving out, turning into a normal truck. The whole procedure takes about 20 minutes.
It's the same reverse, but the opposite. He's up, down, up, overwhelmed, switched back lanterns from the lights on the module to the regular lights, and you can go on the way as a camper.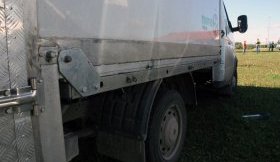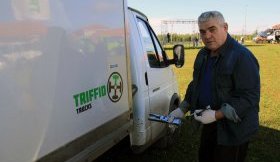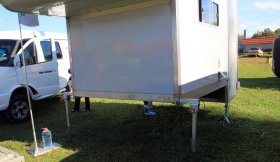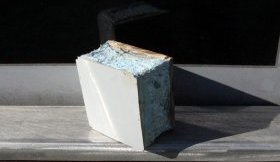 Share this Post